October 1, 2018 | Barrie North
This being the first entry on my blog perhaps a little about myself would not be unseemly. I am a London man, and as we all know London is the capital city of the entire Universe. I come from that part of London from which Alan Johnson, the former Labour cabinet minister, and something of a contemporary of mine, came; not a very prosperous part of town then although much gentrified since my day. It is now known as Notting Hill.
The secondary school I attended, an ordinary secondary modern in Maida Vale (as I failed what was then called the Eleven Plus), boasted few alumni of note but among them was Eleanor Summerfield, quite a well- known British actress (they are called actors now) in the fifties and sixties, and Vidal Sassoon, whose name still echoes around the classier hair dressing salons of the more wealthy parts of London.
Anyway, after a lifetime largely miss-spent in wasting the gifts with which I was born (of which more in due course, readers may find some of it quite interesting), one is no longer even an autumn, let alone a spring, chicken, here we are today. A long time Shropshire resident now living in Whitchurch, with my wife of forty years, Denise, our cat Duke (named after the great John Wayne) and our dog Sidney. I found Duke in the middle of a country road late one June evening two years ago after a heavy down pour; soaking wet, covered in (presumably) cow shit and, according to the vet, about four weeks old. Sidney found me some three months after we lost my beloved constant companion Rocky after fifteen years: I knew he would come back and find me and so he did but that's a story for another day.
This is Duke at about ten months old and, of course, completely recovered from his abandonment by some callous bastard except for some slight infirmity in his hind legs.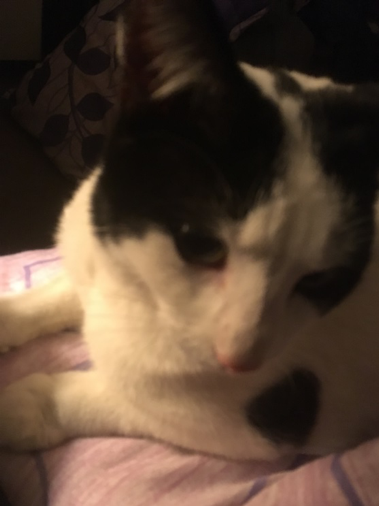 And this is Sidney. Handsome devil ain't he. Just over a year old now.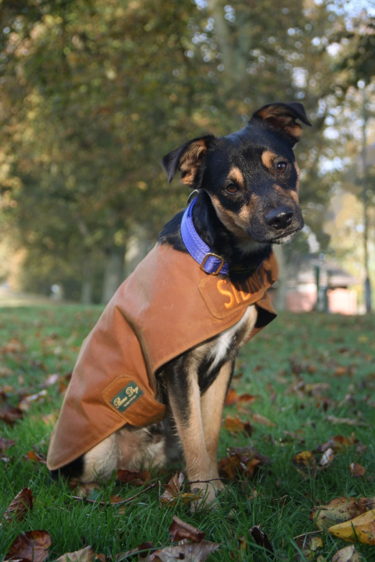 So, that's the immediate family. There are also two daughters and two grandsons but more of them as they enter the story.
As for my occupation, and an occupation is needed even at my advanced years. For the money of course; always welcome but just as much to have something to get out of bed for in the morning. How retirees without an imperative need to greet the glad day justify passing the time while they wait to be called with "hobbies" and "interests" I cannot imagine. I am what is called a Technical Advisor in a call centre. Nowhere near as grand as perhaps it sounds and tedious to the point of narcolepsy but the company is well run and orderly, the work colleagues are a bright and interesting bunch and the pay is just the right side of "You cannot be serious".
However, my employment is not the only iron I have in the fire. I am actually about to launch a major marketing initiative for a business that I have had in mind for a long time and which I have been putting together for some two or three years now. Finally, all of the necessary pieces are in place and over the next few months – off we go. Much of this blog will recount my forthcoming adventures. Suffice to say for now that I shall be selling upmarket bespoke all weather dog coats, tailored by skilled local machinists in their own homes. My products will be made from materials sourced exclusively in Britain where ever possible and, of course, will proudly bear the line "Made in Britain" alongside the brand title
Bone Dry.
And so, having done a little to set the scene, off we go.