October 6, 2018 | Barrie North
Saturday 6th of October 2018
After many, many frustrations the first of my new product line, "Dog Walking Accessories" are ready to go to market, "His and Hers Collar and Lead Sets", and what a struggle this has been.
The soft cushion webbing that I wanted for the collars and leads could only be supplied pre-cut to size for a minimum quantity several times more costly than I had budgeted for: ok, embrace it and press on.
Then the gorgeous rose gold and brass plated fittings that I had ordered for the collars and leads were delivered short of several essential components: ok, be brave and wait for delivery.
So, the fittings were then delivered but in the meantime another blow had fallen; the brand labels, that I had ordered in pink to match the "Hers" collars and leads, would not be delivered on time because the cutting machine had broken down. But not to worry, the necessary spares had been ordered from Germany and should arrive in time for the labels to be delivered just (no, really just) in time.
Sorry, labels cut and ready but just missed the courier; would not be to hand now until the very last minute.
Labels arrived, samples made. All ready for the photoshoot to provide the pictures for the printer to produce the flyers. However, having missed the slot agreed with the photographers pictures not now ready to go to the printer. Would take another day.
Photographs ready and here they are. The time scale is now down to hours.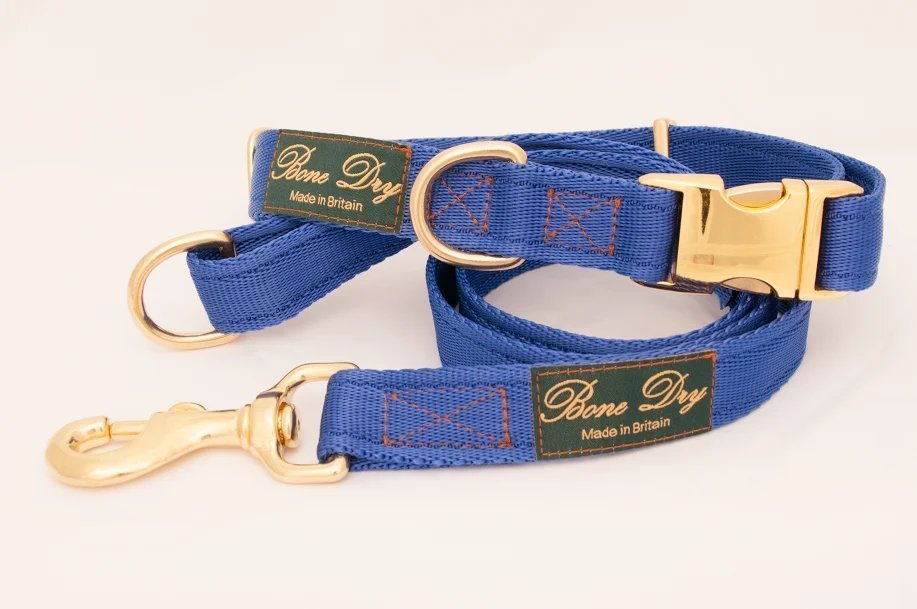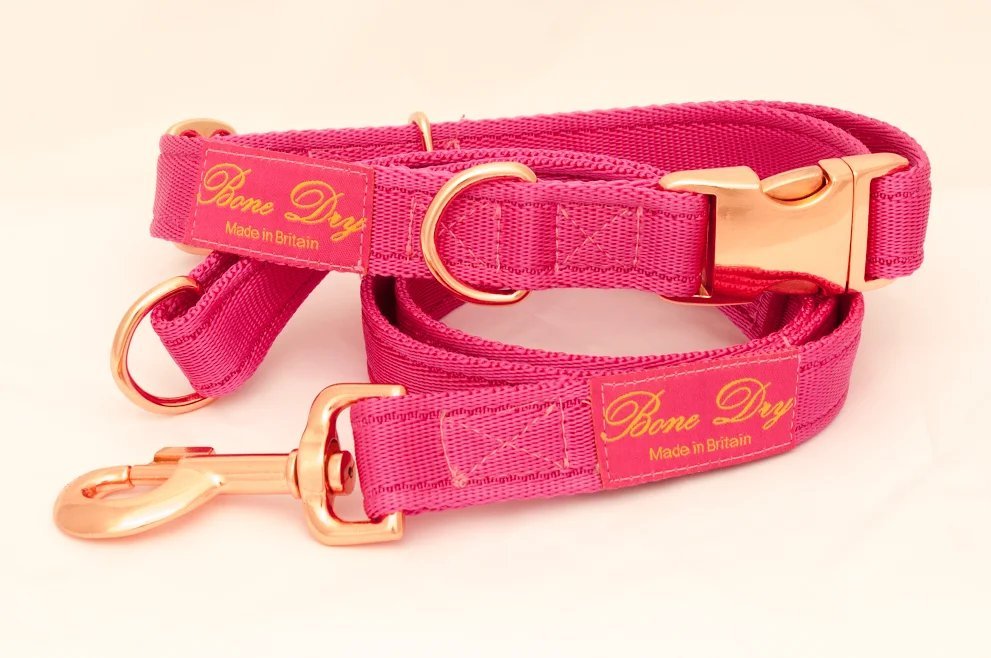 Made it. Sample stock available, flyers printed.
Oh noooo. Printers had omitted contact details from flyers. My fault, I had signed off the proof. Too busy. Too much to do. No time. Overcome the problem by sticking little gold contact detail labels on to the flyers.
Ok, so why the urgency you may say. Because Saturday the 6th of October is the day of the "Blackberry Fair" in Whitchurch, as close as this part of the world gets to Fiesta. This is a wonderful local event with the main street filled with purveyors of all kinds of food and craft products, several bands at a time, rock, pop, folk, classical, all sorts. Morris dancers do whatever it is that Morris do. Children dress up in fantasy costumes and local people indulge themselves in projects close to their hearts and clearly put many hours of effort into their display (see two of the best of them below). Blackberry Fair would have been a wonderful shop window for the new product but with no stock the opportunity passed me by. Next year eh!
http://www.blackberryfair.co.uk/